2 tags
2 tags
2 tags
2 tags
2 tags
3 tags
2 tags
4 tags
Big Storm! Displaced Shiba! Problem? No Way!
As you know by now, Hurricane Sandy ripped through the Northeast and left an abundance of destruction in her wake.  While not an easy time for most, I'm pleased to report that Kenji and the family he owns made it through AOK.  The storm forced us to move temporarily to a safer location that had power. That meant 10 days at his grandpaw and grandmaw's house.  Below is an account from...
2 tags
3 tags
3 tags
"I'm Not a Fox" Shiba Inu Merchandise Now for Sale
Kenji is proud to launch his official line of merchandise; you can now purchase your very own I'M NOT a FOX gear at Etsy. Since your Shiba can't talk, it's your job to defend the breed!  Tell the world that your little red dog is not a fox, instead, he's member of the Shiba bloodline, a superior dog breed. More items will be added soon so check back often.
1 tag
3 tags
3 tags
1 tag
Hey Shiba: Don't Pee on My Lawn
As a Shiba Inu owner who lives in the New York area, I do not have the good fortune to have a huge backyard or live in walking distance to a park.   That means Kenji and I take 4 or 5 walks on a daily basis, the majority of which, are in front of people's houses.   Both #1s and #2s end up on the front strip of grass that sits in front of suburban homes after the sidewalk.  I clean up...
1 tag
3 tags
3 tags
3 tags
Does Your Shiba Inu Love Autumn?
There is something about the crisp autumn air that drives my Shiba Inu wild. Call it an extra pep in his step, a little extra gas in his motor, but this fox-like dog goes from being a borderline recluse, snuggling on his chair, to being obsessed with going outside. There's also an added bonus!  Dead leaves and fallen branches encourage him to pee…meaning we save time from our normal...
2 tags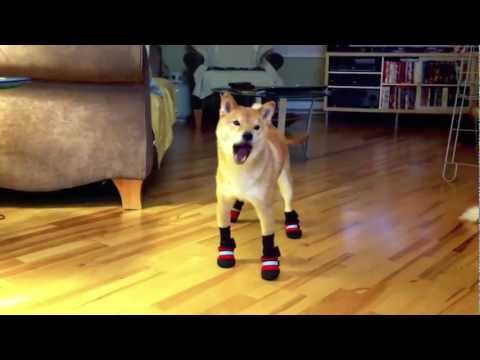 1 tag
1 tag
1 tag
2 tags
3 tags
I'm Not a Fox
For three years now Kenji and I have had to endure the maddening daily occurrence of being told, "He looks like a fox." I admit that a shiba and a fox can have similar characteristics: long narrow snout, bushy tail. So yes,  at first glance, the comparison is fair.  But what gets us is people's inherent need to make the comment, as if they've uncovered some fact that...
2 tags
2 tags
1 tag
1 tag
2 tags
1 tag
1 tag
2 tags
A Poopy Accident
It was bound to happen. An accident. Of the #2 variety. Poor Kenji must have gotten his grubby mouth on something yucky, because last Saturday, the doggy left a steaming pile - on the carpet - in the bedroom. When I walked in Kenji was SUPER excited to see me.  He was jumping up and down and barking. It was like the greetings I used to get when he was a puppy, before he turned into a lazy snob. ...
1 tag
2 tags
2 tags
3 tags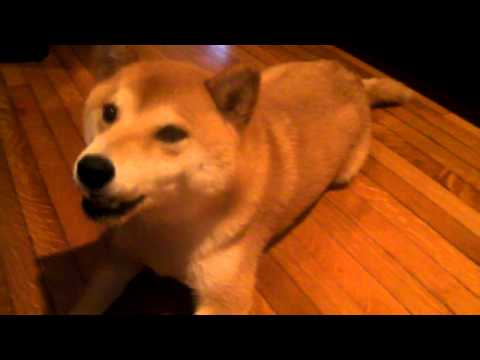 3 tags
Should I Get a Shiba Inu? A Few Annoying Quirks
I love Shiba Inus. I do.  I wouldn't trade in Kenji for ANYTHING!  But as we all know, even the things that we love can drive us crazy. Here are a few things about Kenji that drives me bonkers! Let us know what about your Shiba makes you nuts! WALK!  WALK!  WALK! Some days when I take the pup out for a stroll, I want to cover some serious ground. But with all of his start/stops, it sometimes...
2 tags
3 tags
3 tags
2 tags
2 tags
2 tags
4 tags
1 tag
1 tag
2 tags
1 tag